Microneedling with Radio Frequency
How does Microneedling work?
Collagen induction therapy is one of the safest skin resurfacing treatments available. Also known as skin needling. It involves the use of a single use needle gently penetrating into the skin. Skin needling stimulates the release of growth factors that build up natural collagen and elastin in the area that's being treated.
This is an excellent method of collagen induction as the epidermis and melanocytes in the deep layer of the skin are not damaged so there is no possibility of post inflammatory hyper pigmentation. Unlike lasers or dermabrasion, RF powered microneedling can be used on most skin types and colour, and even sensitive areas close to the eyes. It is a target focused treatment and will not touch the surrounding skin with fast recovery time.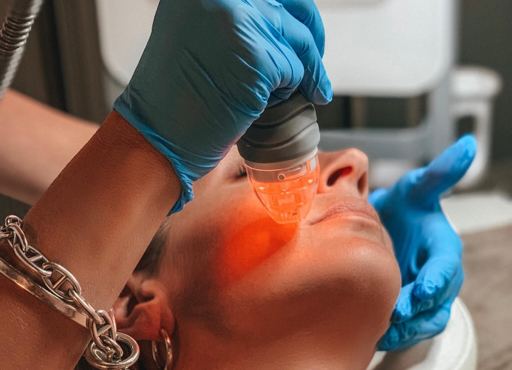 Radio frequency (RF) is one of the most innovative treatments for chronic wound healing and skin regeneration. It has been shown to reduce skin flaccidity, wrinkles, and cutaneous aging, In addition, RF has demonstrated the ability to upregulate human dermal cell proliferation and activate expressions of genes and enzymes. Moreover, RF generates a non-ionizing electromagnetic field, considered a safe modality for human skin, and has been used in both medicine and communication depending on the frequency spectrum
Combined Microneedling with Radiofrequency: 200 € + 45 € Needles
Current treatment takes about 30 minutes.
Many practitioners recommend three treatments spaced four or five weeks apart.
Everyone is different, but the collagen you make is yours and continues its accelerated production over three months. Result improve with time. To maximize the result.